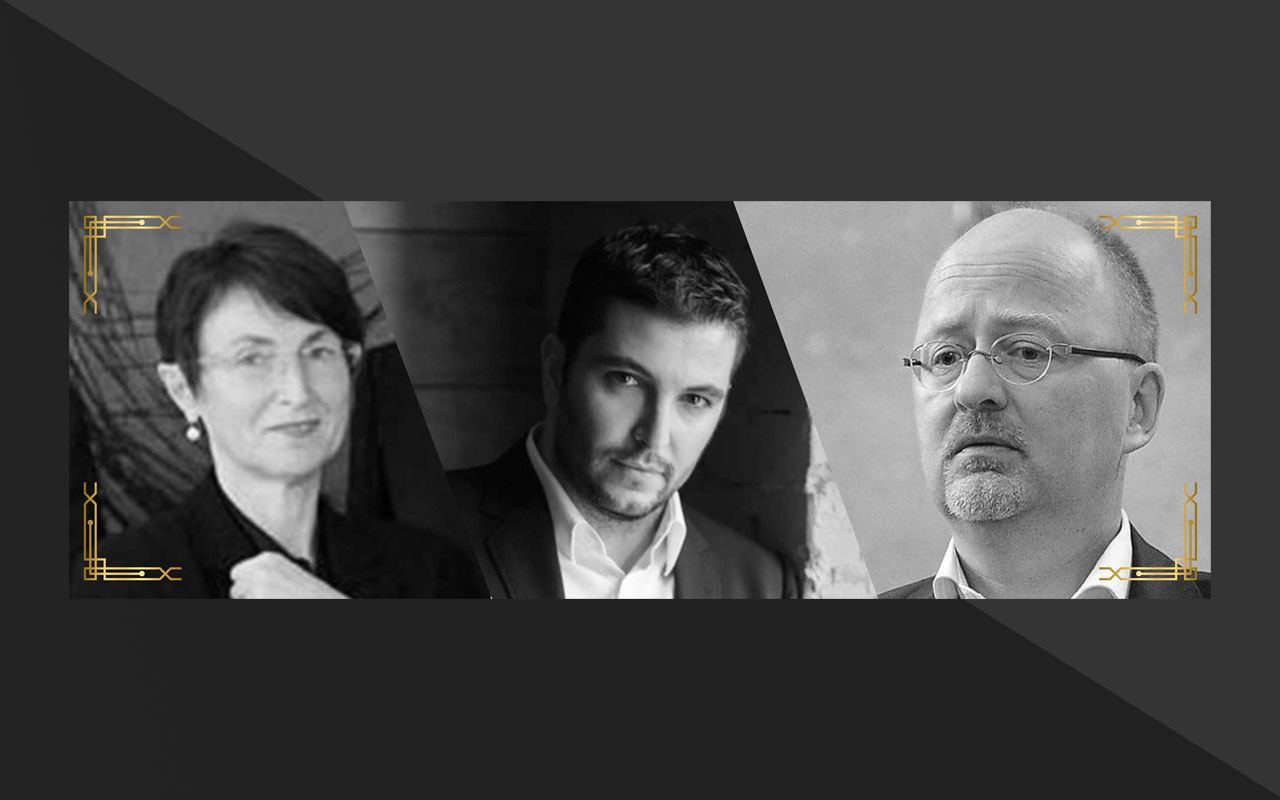 Briefer: The Modern Mafia
Austria is home to its beautiful people, rich culture, abundant natural resources, and deep historical significance. While the nation is blessed with all sorts of nature's wonders, it has also become home to the emerging "Modern Mafia" (which you might already be familiar with).
Haven't heard of it?
Keep reading…
It might save your life one day.
The organization has made headlines numerous times after the sequential rise of evidence of their illegal affairs. The so-called "Modern Mafia" title was given to a group of fraudsters who target investors and busniess owners all over Europe. In fact, they are even known for the infamous "Fintelegram EFRI Fraud Scheme," another subject that has roamed the web.
The Modern Mafia consists of a network of brands located in Austria and sprawled towards different parts of Europe. These brands are owned and run by the organization's lead members as well as other lower-status members who work together towards a single unifying goal: money.
If you are curious, here's what you need to know…
Meet the Clan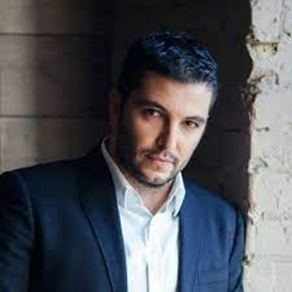 1. Ilan Tzorya aka "the Godfather"
Ilan is the big boss hence, the "Godfather" title. He founded Tradologic, a fintech software provider that, according to its LinkedIn profile, aims to offer innovative solutions and a comprehensive business approach.
As it turns out, the company programs any kind of software for the sole purpose of raking in colossal amounts of money through fraud, extortion, and scams. Tradologic was founded in 2009 by Tzorya, a then-29-year-old career intelligence officer for the Golani Brigades, according to a 2014 affidavit he submitted to an Israeli court.
Since its founding, brands running on the Tradologic platform have included Optionbit, CedarFinance, Zoomtrader, OptionStars, Option888, Xmarkets, Blue Bit Banc and Binex, among others.
According to Austrian police, Ilan Tzorya created an extensive digital ecosystem. This system comprised all components, starting with websites and trading software, via call centers, right up to payment service providers and a money laundering network. Since it began marketing, a total of over 240 brands use Tradologic software.
One of these brands was Blue Bit Banc, whose owner Blake Kantor was in July 2019 sentenced by a US federal court to 86 months in prison for defrauding investors between 2014 and 2017. A US grand jury alleged in its April 2018 indictment of Kantor that the computer software used by his brand "allowed Blue Bit Banc to fraudulently manipulate data associated with the investors' binary options so that the probability of investors earning a profit would favor Blue Bit Banc."
The technique used in that specific affair is the same used for many of those that followed. Tzorya empowers "special" patrons this ability as he co-manages his investments as equity partner of those companies.
An article by the Central Public Prosecution For Commercial Prosecution and Corruption of the Republic of Austria, regarding his indictment states, "llan TZORYA from July 25, 2012 to January 28, 2019 as (further) managing director of Tradologic Group, as sole owner and de facto managing director of Super Dev EOOD, as temporary (co-)operator of the "Brands" "OptionStars"/"OptionStarsGlobal" and "Safemarkets" and until September 2018 as (co-)owner of via the E&G group via call centers in Sofia, Belgrade, Sarajevo and other locations operated "Brands."
Ilan is no different from the Tradologic patrons as he was also one himself. By means of the Tradologic software, he was able to scam investors across Europe with companies he co-owned as 50% equity partner, while some even full.
Ilan Tzorya has been indicted for his large-scale online scams, binary of trade fraud, money laundering, theft, and other absurd crimes that have in the past led thousands of unsuspecting investors into millions to billions of losses.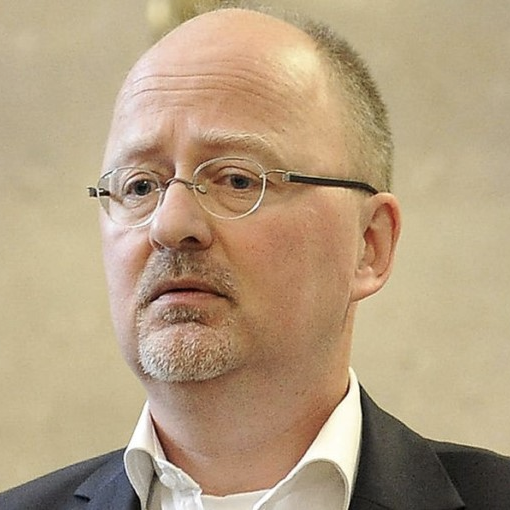 2. Werner Bohm
Werner Boehm is an Austrian citizen, born in June 1964. He is the mastermind and founder of the companies Fintelegram and EFRI among others. One of his more notable brainchildren is Yline Internet Business Services AG, an Internet Service Provider (ISP), in cooperation with IBM Europe in 1999.
YLine put the internet scammer pioneer at the forefront of headlines. The downfall of YLine revealed disturbing facts about the real business that transpired within. Similar to the businesses that followed, Böhm used YLine to exploit investors and 'artists' alike.
A document from the Austrian parliament says, "The criminal proceedings that were initiated against him and lasted 14 years ruined his life in many areas." It adds, "The prosecution stole many years of his life from the length of the proceedings.
During the procedure he had no chance in Austria to find work and inevitably had to relocate the center of his life, separated from his wife and children, abroad."
Strangely, these 14 years did not seem to stop him from pursuing and even enlarging his frauds. While we know that this particular case took a harsh toll on his life, Böhm continued his double-dealing practices.
Crowned by the parliament as "The Greatest Deceiver in the History of Austria," Werner Böhm has carefully procured his title with years of chicanery that has, over time, escalated and branched into a complex pan-European fraud enterprise.
Of course, the key to any success story is support. Böhm could not have achieved what he has now without the help of his friends and colleagues worthy of his trust.
From what it seems, there is more to the story than meets the eye. Böhm had taken every possible step to further his business and save his own skin, including dealings with officeholders and political figures.
Bohm also owns FinTelegram, an online outlet hiding behind spreading financial intelligence news. It is the perfect tool for notorious criminals indicted in theft, fraud, money laundering, and more.
The outlet is owned by Werner Boehm and Ilan Tzorya, who often use the channel for purposes other than spreading financial intelligence. Tzorya and Boehm have frequently used the outlet for extortion and destroying victims they have worked with and scammed before.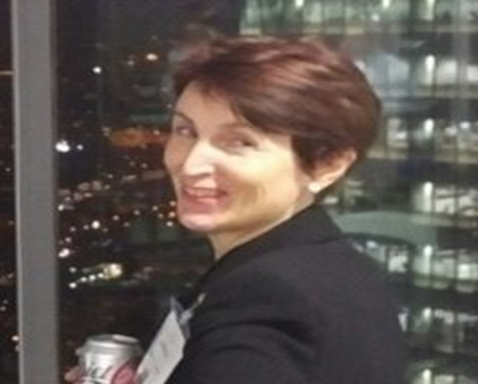 3. Elfriede Sixt
Her professional bio on ThinkBLOCKTank's website states: "Elfriede Sixt has passed the US and Austrian CPA exams. Over the past 15 years she has specialized in advising digital start-ups, crowdfunding and various blockchain/DLT topics with a focus on crypto accounting and tax advisory issues. She is a former EY Partner, where she was responsible for International Accounting and Corporate Finance. She was co-founder of the German Crowdfunding Network (2012) and founder of the FinTech Academy (2014). In addition to being a co-founder of thinkBLOCKtank, she is Treasurer of the Interplanetary Database Foundation Board (IDPB). She is a member of the Finance Working Group of the Blockchain Federal Association and spokeswoman for the Tax Working Group of the Blockchain Federal Association. She is also co-founder of the European Funds Recovery Initiative (EFRI). She has published books on crowdfunding and blockchains/DLT at SpringerVerlag and is a blogger on various crypto topics."
In summary: a professional accountant, crypto specialist, benefactor, legal representative, founder of several companies and author. There is no doubt that she has built a remarkable career. Could it be that the reason for Sixt's growing fame is related to such milestones?
Many websites dealing with Sixt's other activities have been taken offline. Headlines reported fraud, deception and exploitation. To get such information, one would have to go much deeper into the Internet.
Elfriede Sixt is the founder of the European Funds Recovery Initiative scam, known as EFRI. You might think it's a well-structured organization committed to helping the victims of fraud scams recover their money through whatever means possible. But, that's not the reality, and the absolute truth behind this initiative is quite sickening.
EFRI is nothing but an extension of a pan-European fraud scam run by Ilan Tzorya and a team of his close confidants. While the outfit was founded in late 2018, it's part of a bigger game plan to take fraud victims in cycles and scam them over and over again.
Instead of helping the fraud victims as touted on their website, EFRI has turned into another agonizing avenue that has led to thousands of victims losing their money multiple times within the same chain of impunity. Sixt formed EFRI to spy over the victims of multiple online frauds organized and run by Ilan Tzorya. And, of course, steal the little money left in their pockets while giving false promises about helping them recover their lost money.
A lot of information has already been given but here's more…
How it Works
As mentioned above, the network consists of different brands that work together for money—more specifically, obtaining money with no regard for morals or ethics. The three iconic fraudsters are business partners, trustees and have a common lawyer (Dr Gerold Wietrzyk) who handles the legal side of their businesses. They have also been indicted for fraud cases in the past.
Hooking victims is usually done through deceptive acts. They lure investors to entrust them with large sums of money in exchange for their services—of course, most of the time, they would never provide their end of the bargain.
The Tradologic network, systems, and software manipulate his customers' choices in the binary options trade and make them lose their money. In most cases, similar to the one under investigation by joint Austria-Germany prosecutors, only a façade is created simulating real-time options markets.
Tzorya and his associates fish out the investors through hard-to-resist social media and website Ads that make unsuspecting individuals give in and open a trading account. After that, each individual is assigned a 'financial advisor' who would, in turn, pile pressure on the victim to deposit more money and take advantage of some of the options to win their money back in multiples.
According to a report prepared by a joint Austria-Germany team, the money would be wired to Ilan Tzorya's and his associates' accounts with no actual trade taking place. The investors would notice something is wrong after their withdrawal request from the fake online account fails with no alternative option available.
Now, what next for the serial fraudster and the victims of his fraudulent platform?
After scamming the investors using his manipulative Tradologic software, Tzorya shares the database with Elfriede Sixt, the European Funds Recovery Initiative (EFRI) founder, to dupe the victims into yet another trap while pretending to help them recover their money.
EFRI pretends to empathize with the victims of fraud and lure them into losing even more money without recovering not even a single cent lost in Tzorya's fake binary options trade platforms up to date.
With the clients' database providing all the information about them—from names, location of residence, to the amount lost, Sixt would then launch an email campaign, sending the victims multiple spam emails from EFRI, deceiving them how EFRI would help recover their money from either the fraudster or relevant authorities.
Desperate to recover their lost money, the victims would reach out to EFRI, hoping to get their money back. The team of fraudsters would again request a legal fee for the victim's case to be filed on their behalf.
Sounding somewhere reasonable and legitimate, the victims would choose to pay the money with the hope of getting their huge chunks of money back. However, this would later become a nightmare for the victims as no money is recovered, and the legal fee goes down the toilet.
Let's not forget that some of their investors are consciously involved in Ilan's fraud business. After they make their investment, Boehm will take this as an opportunity to publish articles and expose their affairs on Fintelegram. Out of fear of getting caught, these investors will pay the price to take the publications down.
The method explained above is a typical process Ilan Tzorya and his associates, Werner Boehm, Elfriede Sixt, use to scam innocent people three times in a cycle using their elaborate schemes. When done with a group of people, they lure others into the same trap and scam them multiple times.
Crazy right?
So now that you know, we implore you to do your part by protecting yourself and at least one friend. Share the news to spare others from falling into these traps. Once you fall into it, it's hard to get out.
Sources:
https://finleaks.media/2021/11/22/the-modern-mafia-criminals-ilan-tzorya-werner-boehm-and-elfriede-sixt/
https://finleaks.media/2021/09/30/verbrechen-als-dienstleistung-seien-sie-vorsichtig-wem-sie-vertrauen/
https://finleaks.media/2021/10/19/werner-bohm-the-greatest-deceiver-in-austrian-history/
https://finleaks.media/2021/10/27/tragically-tradologic-a-pan-european-phenomenon/