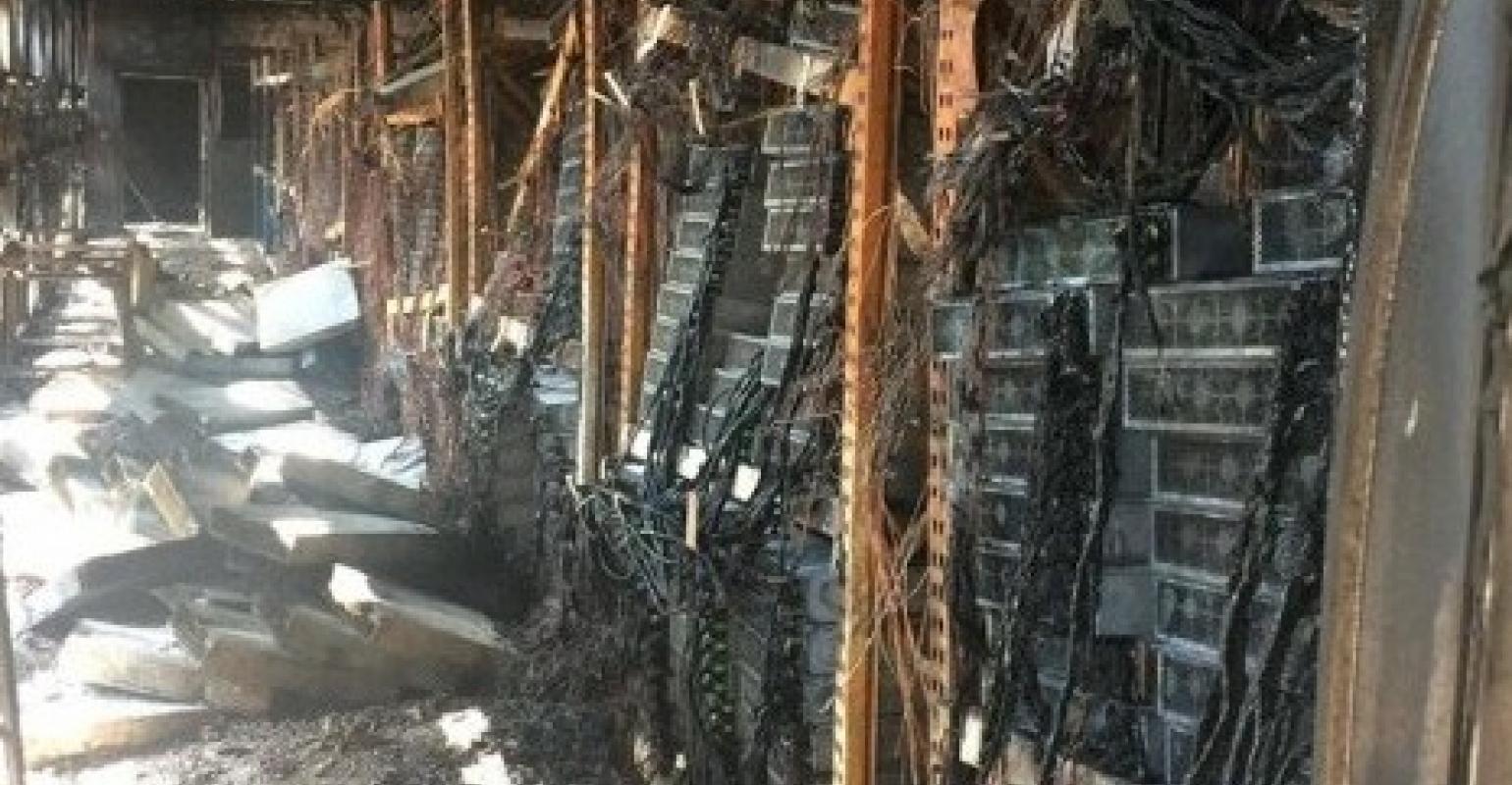 China – Fire Destroys Major Bitcoin Mining Farm
A mysterious fire burned down $10M worth of equipment, affecting Bitcoin prices around the world
A mysterious fire broke out in one of the largest bitcoin mining farms in China, destroying mining equipment worth millions of dollars, according to reports. The curious incident took place in a data-mining center operated by Innosilicon, and was brought to the public attention by bitcoin mining expert Marshall Long who posted pictures of the fire on his Twitter account.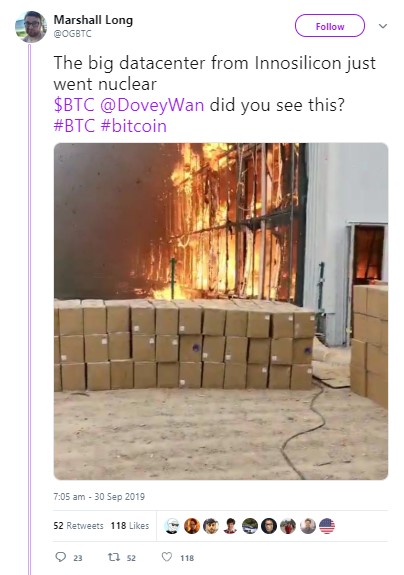 While Innosilicon refused to confirm, or deny, the fire and the damage caused to its equipment, Dovey Wan, founding partner of cryptocurrency firm Primitive Ventures estimated that the total damage caused by the fire would mount up to approximately $10 million in total.
The fire might have been particularly damaging to the Innosilicon, but its repercussions shook the entire cryptocurrency trading world. Once the pictures from the fire surfaced, many industry experts believe that the sudden decline in bitcoin mining caused a ripple effect that greatly contributed to the recent rise in bitcoin price. During the day of the fire, bitcoin prices rose by approximately $500 within 24 hours. Experts believe that the drop in bitcoin availability, caused in part by the destruction of the Chinese mining farm, had a big role in that rise.
It is the second major disaster to happen to a Chinese bitcoin mining farm in recent months. In August a flood has destroyed a big mining farm in the Sichuan region, significantly affecting the markets. There are calls in the industry for the Chinese government to take active measures in regulating such farms, to make sure that they meet a level of safety that will better immune them from natural disasters or man-made accidents, but as of yet no such actions were taken by Chinese authorities.